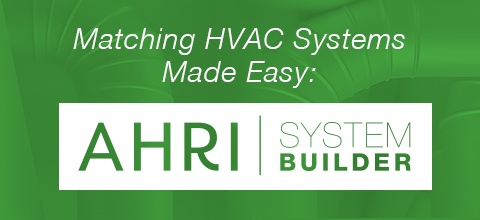 From compiling HVAC options for your customers to showcasing AHRI ratings and energy savings to placing the order and setting up delivery, the AHRI System Builder is your go-to for certified HVAC system configuration.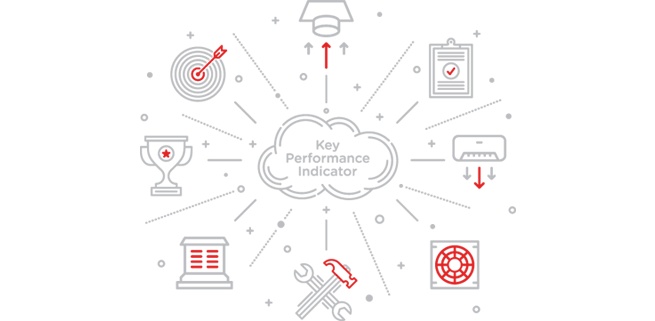 As an HVAC dealer or contractor, you spend a lot of your time engineering HVAC systems for your customers. The traditional process is time consuming, tedious, and leaves ample room for human error. With CE's new AHRI System Builder, you can now streamline the process of creating a certified HVAC system, while also instantly checking for current system compatibility, equipment AHRI performance ratings, possible rebates for you and your customer, and real-time pricing and inventory levels. Say goodbye to complicated HVAC equipment matching and say hello to the AHRI System Builder — the only HVAC system configurator you need.
Watch our video tutorial now
Benefits of Our AHRI Directory
AHRI Certification is an important aspect of any HVAC system design. The Air Conditioning, Heating, & Refrigeration Institute performs intense, thorough third party testing to help HVAC contractors and consumers understand how a system will perform in a variety of conditions. However, all of their data is not always easy to analyze. With our AHRI Certification Directory, you can easily view AHRI ratings, check inventory levels, and more.
The AHRI Directory Saves Time
With the AHRI System Directory, engineering an HVAC system just got a whole lot easier. Instead of you having to average out the ratings of each component of the system you are designing, the AHRI Directory is able to produce SEER, EER, and AFUE ratings of a complete system. And if you just want to switch out one piece to show your clients how much an upgraded furnace or air conditioning unit can improve the overall system, you can make the changes and instantly see the updated ratings. This allows you to build the absolute best HVAC system for your clients based on their needs and budget.
The AHRI Directory Prevents Mistakes
Having to manually build out an HVAC system and average out ratings yourself leaves a lot of room for error. With the AHRI Certification Directory, all of the manual work is taken away and you are just shown ratings you can depend on. Additionally, the AHRI Directory will make sure the pieces you have put together are compatible, and that you will be aware of all possible rebates. Once you have found the AHRI-matched system you want for your client, you can view real-time inventory levels, so there is no more saying something is in stock when it isn't.
The AHRI Directory Makes You Look Good
AHRI ratings are an important part of any HVAC system. They let you know that you are installing a system that is dependable and energy efficient. With the AHRI Directory, you can be sure that you are installing an HVAC system that will perform exactly how your client wants—and as you know, when you give your client what they want, with proven results, your reputation stays intact.
Don't waste any more time, or risk any more mistakes, when designing an HVAC system for your clients. Turn to the simple-to-use AHRI Directory by CE and compute instant AHRI ratings on any system you are designing. With the AHRI Certification Directory, you can relax knowing that you are recommending an efficient, dependable HVAC system that will exceed your client's expectations. To learn more about the AHRI System Directory, contact us today.